WiSH is venturing into exciting new territory, bringing history and theatre together, with plans to produce a revised version of "A Fans Cub", a play based on the reformation of Wimbledon FC as AFC Wimbledon.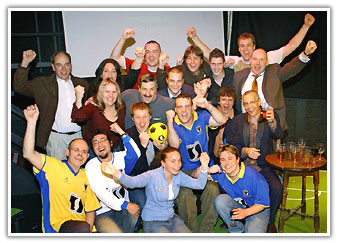 Wimbledon fan and WiSH volunteer, Matthew Couper, wrote the original version of A Fans Club back in 2004, when it was performed at Wimbledon Studio Theatre. The following year the play was adapted and shown in the main house Wimbledon Theatre before going to Edinburgh. Now 21 years later the play has been re-written again and with your help will be performed for three nights from 23-25 June at the Cherry Red Records Stadium, Plough Lane. Matthew explains the decision to re-produce the play at this time:
"Back in 2019 I was approached by John Lynch at WiSH to reproduce the play as part of a
series of events that would mark our move from Kingsmeadow back home to Plough Lane. The pandemic put an end to those plans, but it feels serendipitous that the play should be performed now, twenty years after the club was reformed."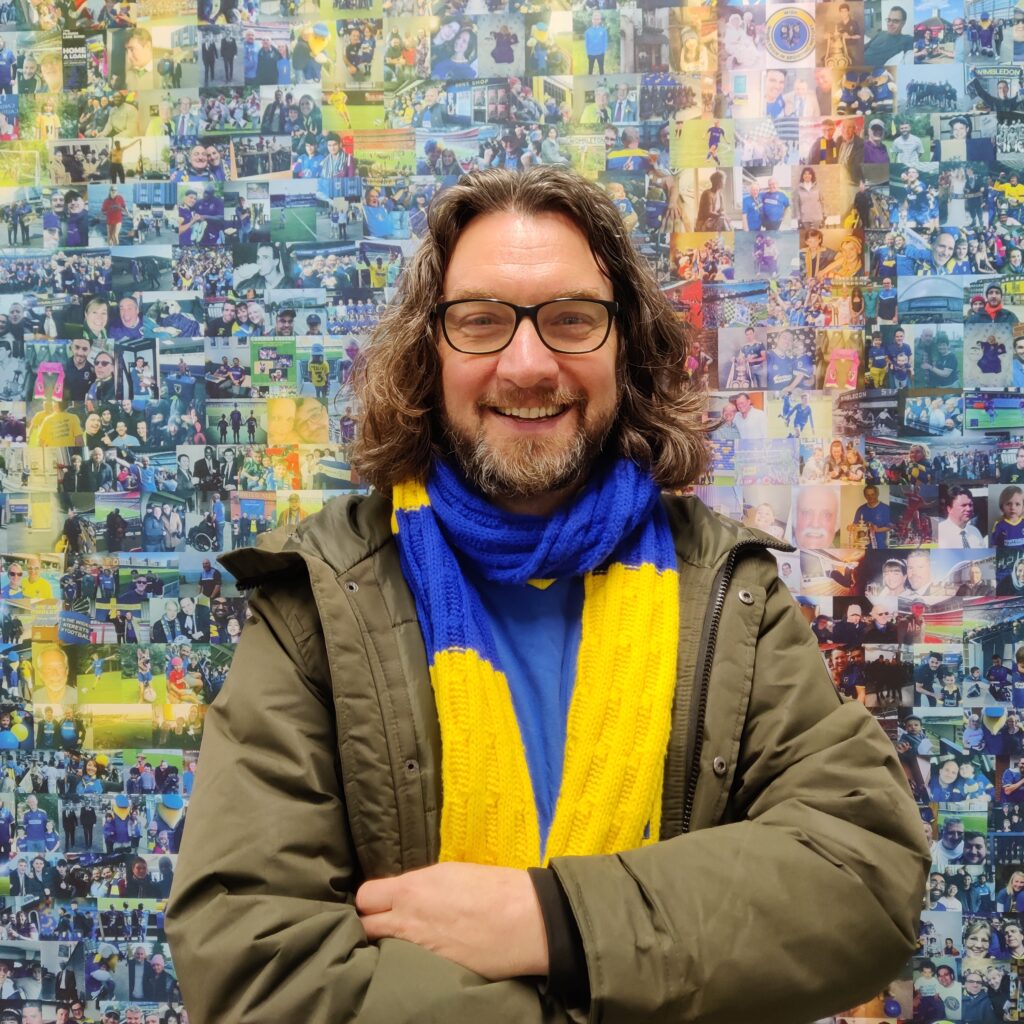 The play has metamorphosed since the original, on quite a journey since it was originally conceived. Matthew explains: "When I first came up with the idea for the play I wanted it to be like Jerry Springer the Opera (a smash hit musical by comedian Stewart Lee), but soon realised that was a little ambitious!" The original play did include a live band that performed at the show and a large cast, which featured a guest appearance from screen legend and AFC Wimbledon fan Alun Armstrong.
"We managed to track down Alun and were thrilled when he agreed to take part. We filmed him at the Colour House at Merton Abbey Mills, and the clip was incorporated into the original production.  Naturally, he played a character called Mr Big." The play performed to sell-out audiences at Wimbledon studio theatre for three weeks. "Turning up to the theatre with signs saying 'sold out' was one of the biggest thrills of my life",  says Matthew. The following year Matthew made a few changes, including introducing the football Gods. "I did a little bit of research and found out about these two Mayan Gods called Hun Batz and his twin Hun Chouen who seemed to be a perfect fit for the play." The revised 2005 version did a mini tour of London, including a performance in the main house at Wimbledon Theatre before heading up to Edinburgh, with a cast that included former East End actor Mark Homer.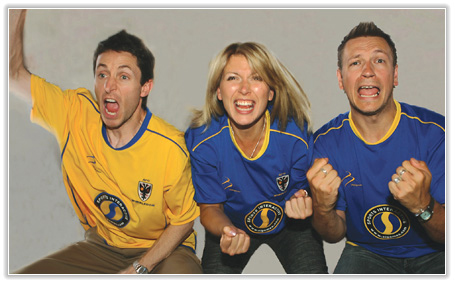 Now it's the next stage of the play.
"I've been working on the script for the last four years, which has included a series of read throughs, one of which was broadcast live during the pandemic and another last year at The Sultan pub with Hannah Kitcher, Peter Leng and multi-talented Kevin Borras reading the parts. It has been completely re-written from the original, with a smaller cast and no music, or Mayan Gods! The script focuses on two fans as they come to terms with news of the FA's decision to allow the owners of Wimbledon FC to relocate the club to Buckinghamshire.  It also features actual events and speeches from the time. Looking back, it still feels odd that a decision was made to move a club 70 miles north and some of the reasoning and promises are still shocking."
The new version of the play "A Fans Club – Birth of a Phoenix," will be directed by Mark Stevenson, the joint Artistic Director at Teatro Vivo, and will be performed at the Cherry Red Records Stadium in June. To make the play a reality we need to raise funds in advance, and today we are launching a crowdfunding campaign, which will give you a chance to secure a ticket for the show, plus
there's a series of other rewards on offer for contributing including limited edition prints and CDs.  Contributions start from £20. The initial target is £8,000 and you can contribute by scanning the QR code, or following this link: https://www.crowdfunder.co.uk/p/a-fans-club
Please do help us achieve this exciting new artistic, heritage project here in our local community.  Profits from the play will go towards WiSH, and its ongoing, crucial work to preserve and promote the history of football and other sports in Wimbledon.