How Grass Hockey Began in Wimbledon
Wimbledon Common has an established stake in the origins of hockey, with early forms of the game created and played there by people living in Wimbledon. Overtime as the sport became more widely played in England, the need for rules and boundaries to be introduced to define the game grew. In 1883, E.L. Agar and A. Donaldson founded the Wimbledon Hockey Club with the original purpose of providing exercise for cricket players during the winter months. The rules of the game still proved a stumbling block with clubs unable to agree on what the rules should be. As a result Wimbledon Hockey Club standardised the rules of the game after centuries of informal play and the sport began to spread across Europe. In 1886 Agar went onto found The Hockey Association with seven other London Clubs. With the founding of The Hockey Association came further standardisation of the rules which still form the basis of the official rules followed today.
In 1891, the Wimbledon Hockey Club moved from Wimbledon Common to Church Road. Popularity for the club grew as it became more successful in competitive matches, attracting over 200 spectators a week regardless of the weather. There is still a prominent link to the Wimbledon Windmill, on Wimbledon Common, in the club's badge as well as the tradition of pink on its kit.
"It was very different to the hockey game we know today. Originally, it was a sport that was played up on the Common. People would finish work and on a Saturday afternoon they would go up to the Common, pick up a ball and some ash sticks that were bent and shaved down on one side, and they would just get together and have a mass play around with hockey sticks and balls. The sport originally was a mass participation sport where you had 15 players against 15 players­ similar to rugby with everybody throwing themselves into it."
Ben Marsden, Former Hockey Olympian and Wimbledon Hockey Club Coach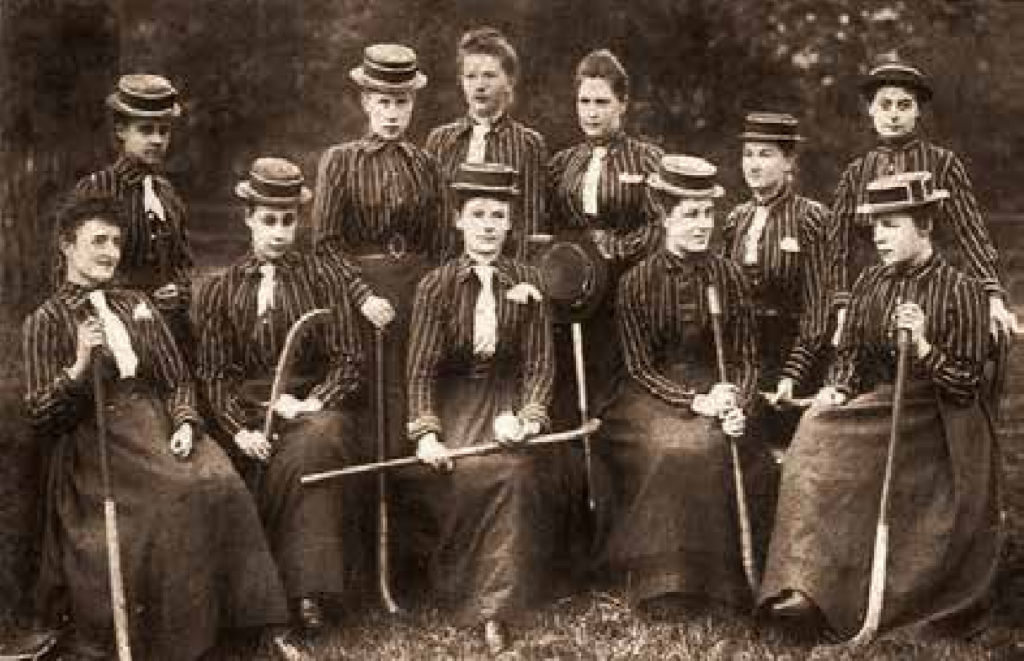 Hockey Today
From its humble beginnings on Wimbledon Common, where some of the first rules of the game were established, hockey is now an internationally played sport. Hockey is widely played across schools and universities in the UK where it is estimated there are over 1,000 professional hockey clubs, with over 150,000 people taking part in hockey across England alone.