The Greatest Team Exclusive Jigsaw Puzzle
WiSH have the perfect gift for the Dons fans in your family and friends group! Or to just treat yourself. Stock is now available, and ready to order from our shop on the link below. Hurry though as stock is limited and expected to sell quickly!!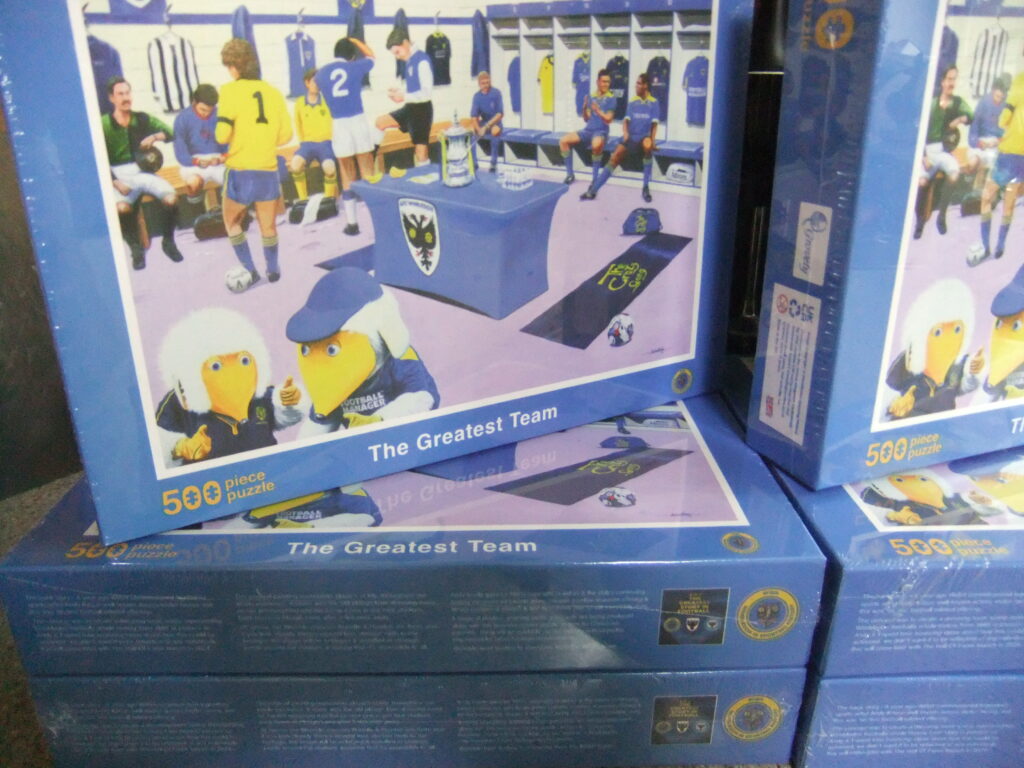 Merton Heritage Discovery Day
WiSH is proud to be part of the Merton Heritage Discovery Day once again. Please, if you are able, attend this event that showcases all that is wonderful in and around our marvellous area. We hope to be able to have a Womble or two in attendance as well!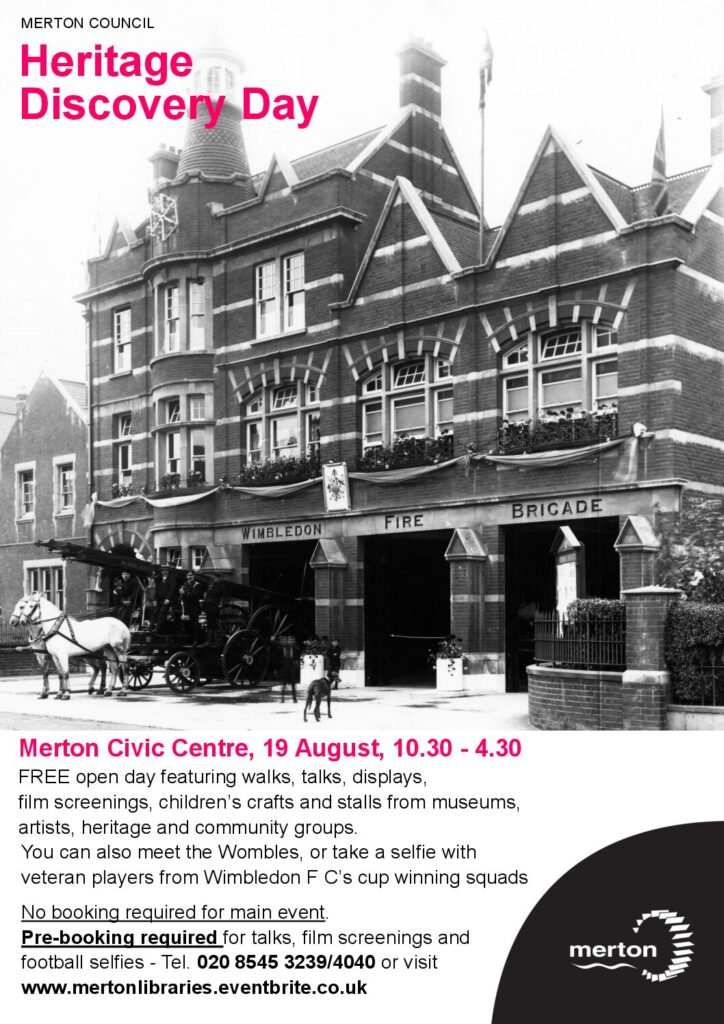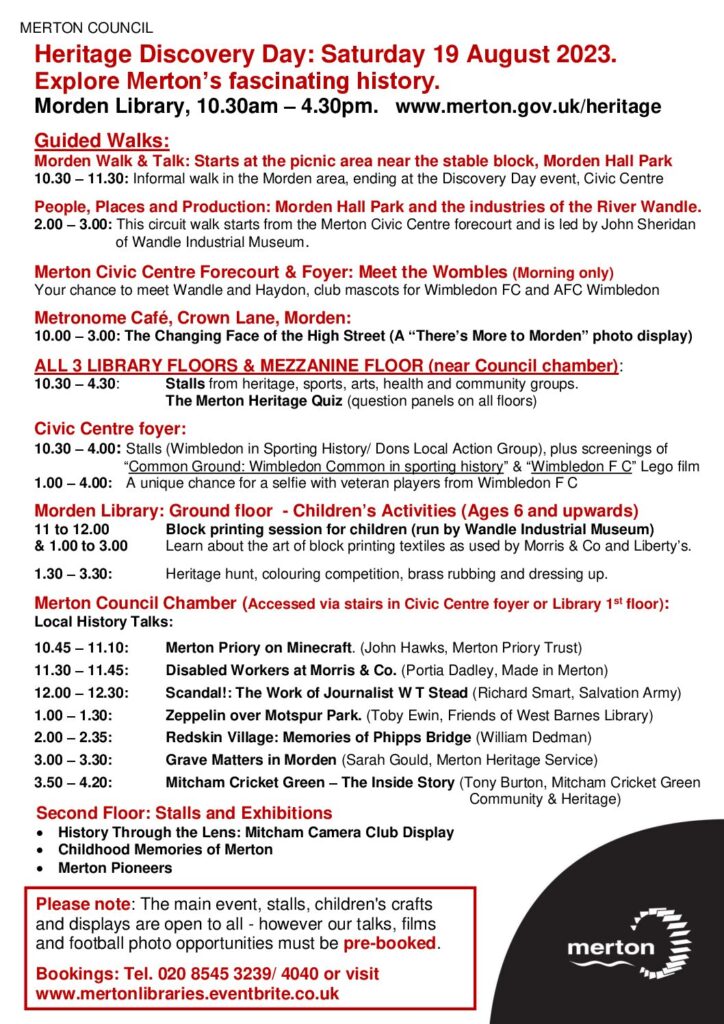 Womble Till I Die Book
Niall Couper was present to launch his new book in association with WiSH at the Heritage Weekend at the end of June this year. It is an amazing tome, and fans of not just our club, but all sports, will be inspired by the stories inside this fantastic book. Even our beloved Wombles, Wandle and Haydon were impressed – it's certainly not litter! Click on the link below to order your copy now!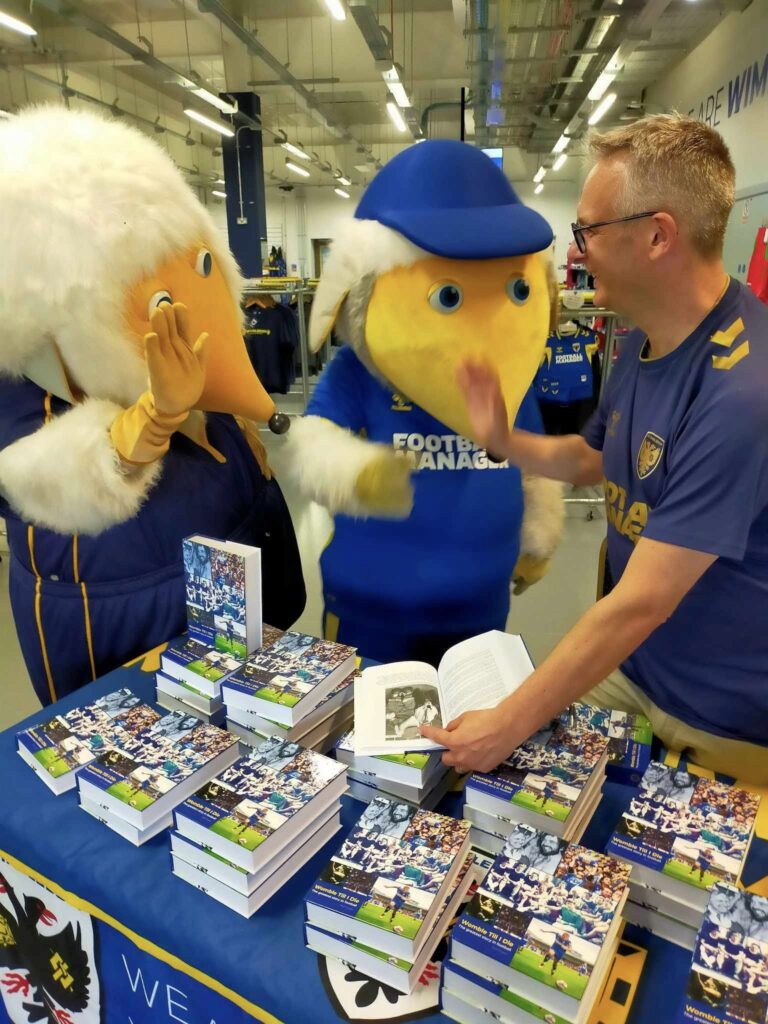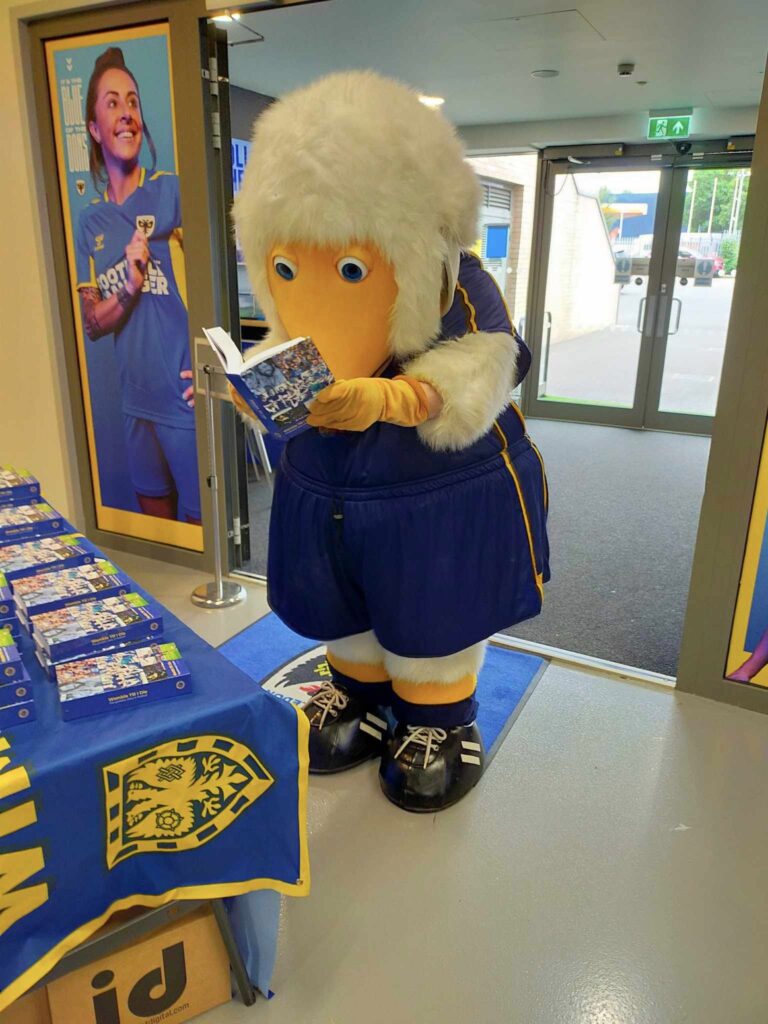 Heritage Weekend Review
At the end of June the club hosted a fantastic weekend showcasing our amazing history. There were talks, and book launches, and of course a fabulous reworking of a play written by lifelong fan Matthew Couper. You can read more about the weekend here, and watch the video recapping some of the great work below.
The Coronation Big Help Out! Come along for this great day, and be part of this community event.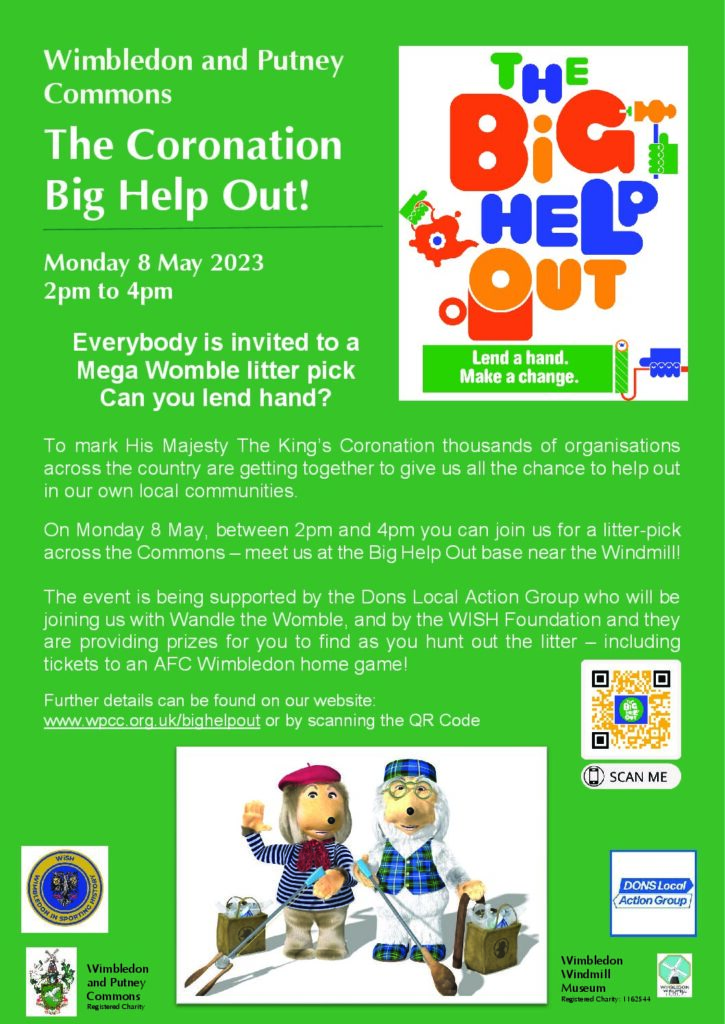 "A Fans Club – Birth Of A Phoenix"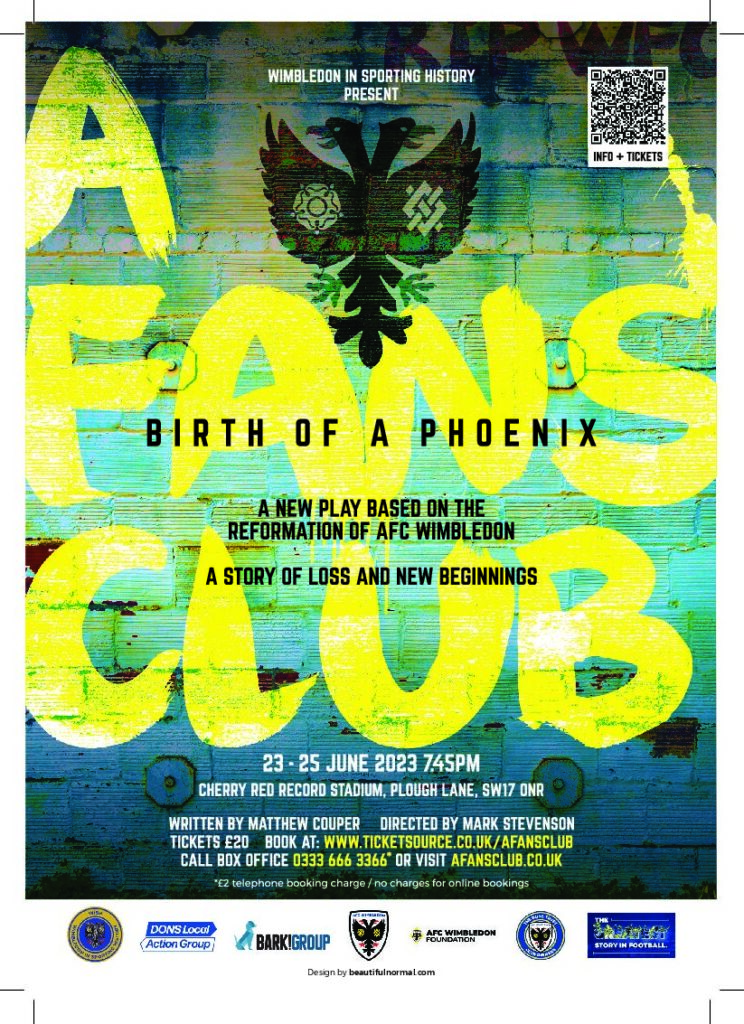 WiSH helps with Seedrs project
Th Seedrs investors rewards are finally being put into place in and around the stadium. This has been a while in the making and the WiSH team recognised that, so offered to help the club with planning and installation. Read more here…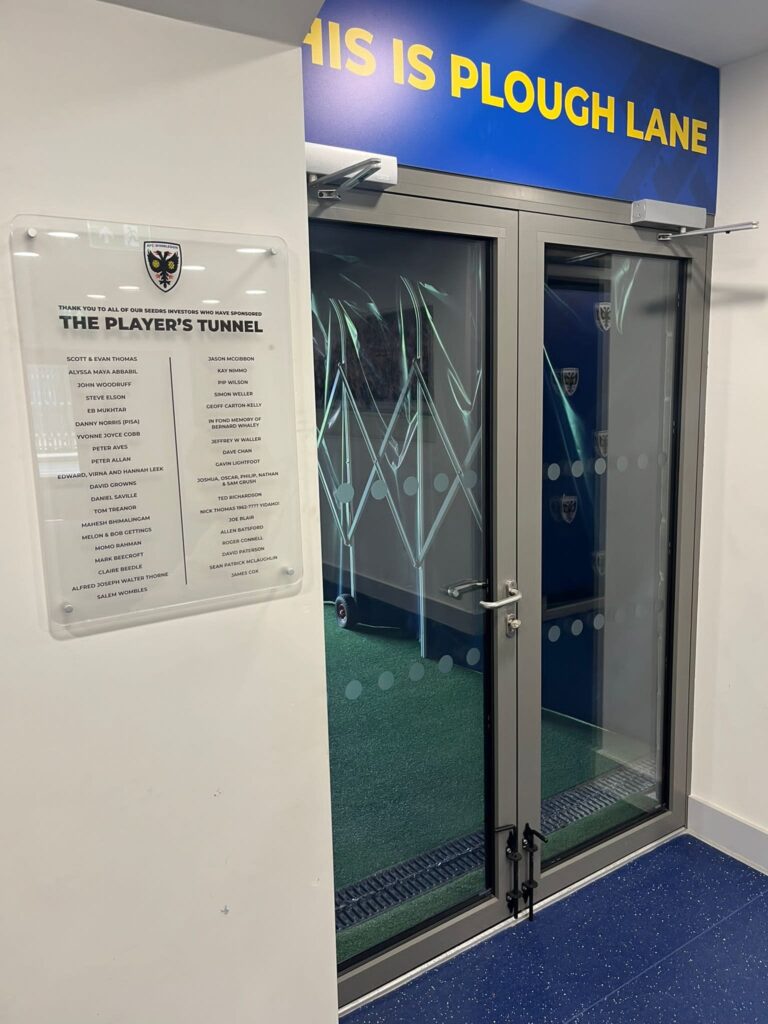 The Wombles are back – Saturday 9th July 2022
Our supporters are combining to reinforce a Wimbledon connection that turns back the clock to the 1970s by unveiling a lasting legacy to the Wombles – and here at our Plough Lane home! Read More here…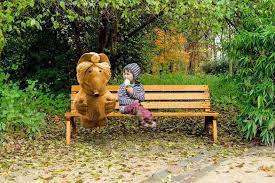 Volunteer Opportunities – Come and Join us!
The WiSH team is ever expanding as we grow from strength to strength. Can you help out? Details of our exciting roles can be found here…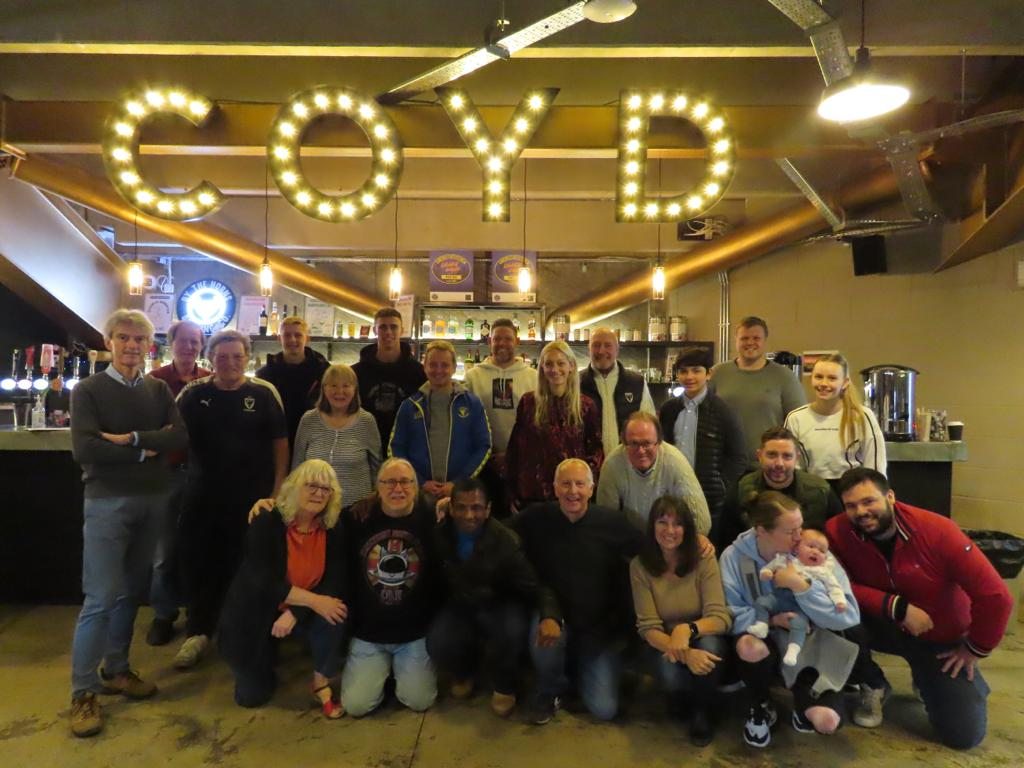 Review of Celebrating 150 History on the Common Day
150 years of sporting history on Wimbledon Common was celebrated on Sunday 22nd May, with WiSH once again at the heart of the local festivities. Football is just one of the sports with roots on the Common; rugby, golf, long distance running, and horse-riding are among those to have been long linked with the Common, and all were represented and celebrated in this hugely popular day of sporting displays, stalls, and activities. Read More here…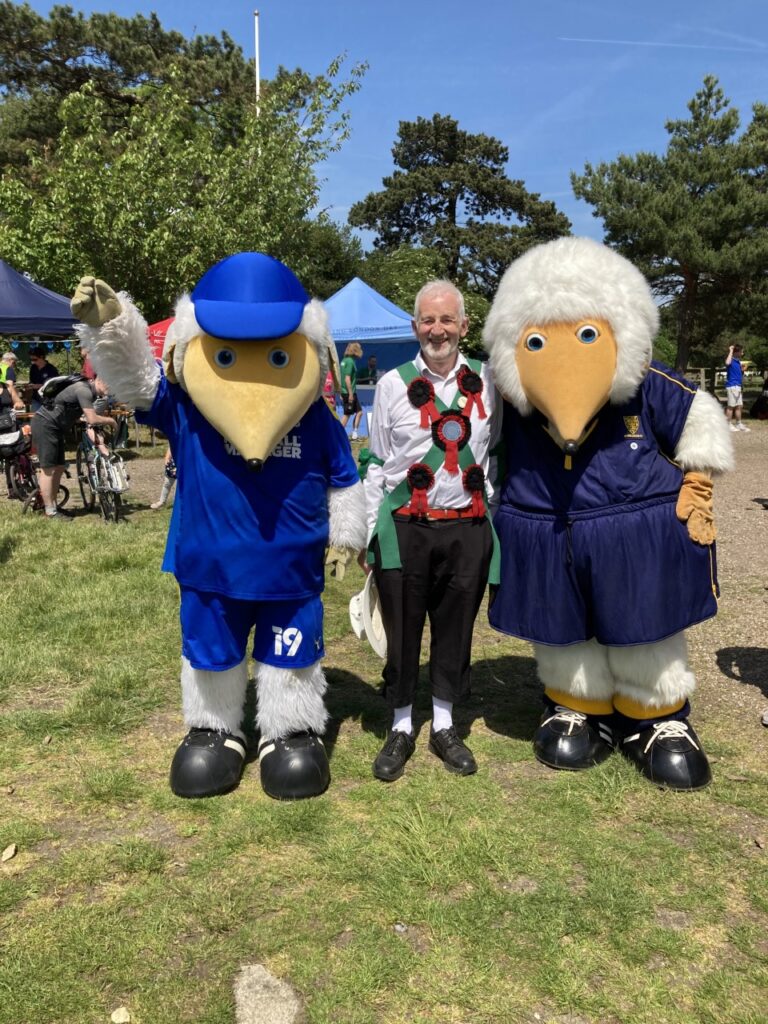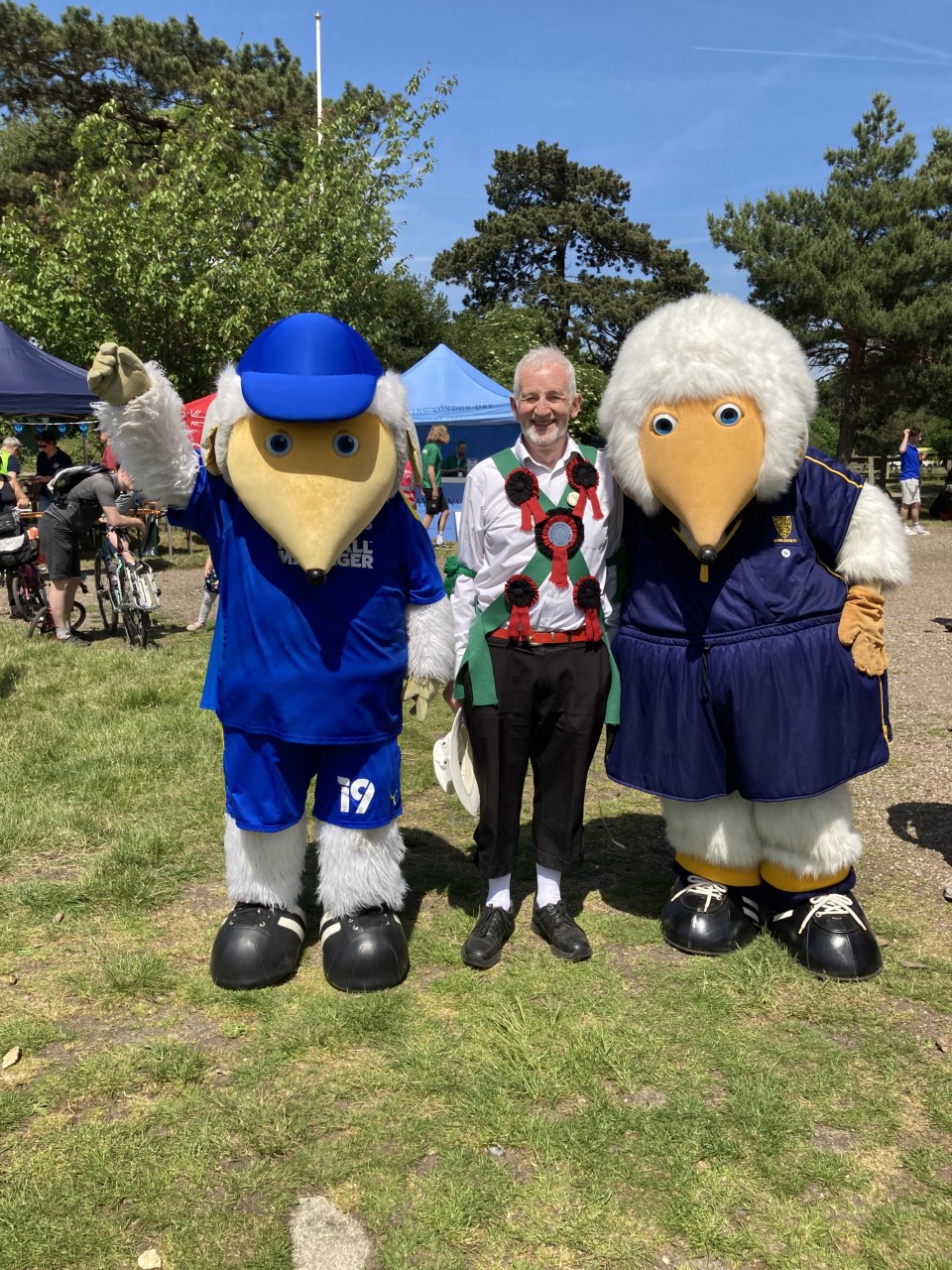 Family Fun Day – May 15th Review
WiSH was delighted to play a pivotal role in organising AFC Wimbledon's Family Fun Day at the Plough Lane stadium on Sunday May 15th – sharing and celebrating Wimbledon's rich sporting history with the thousands of visitors who turned up to enjoy the day despite the rain. Read More here…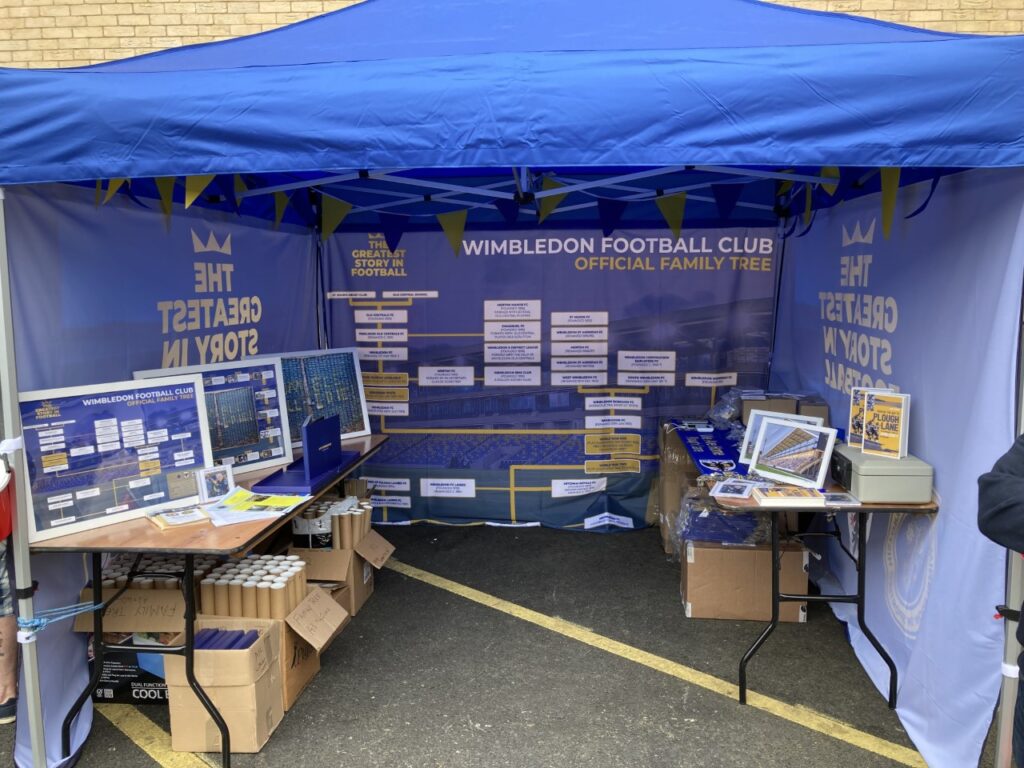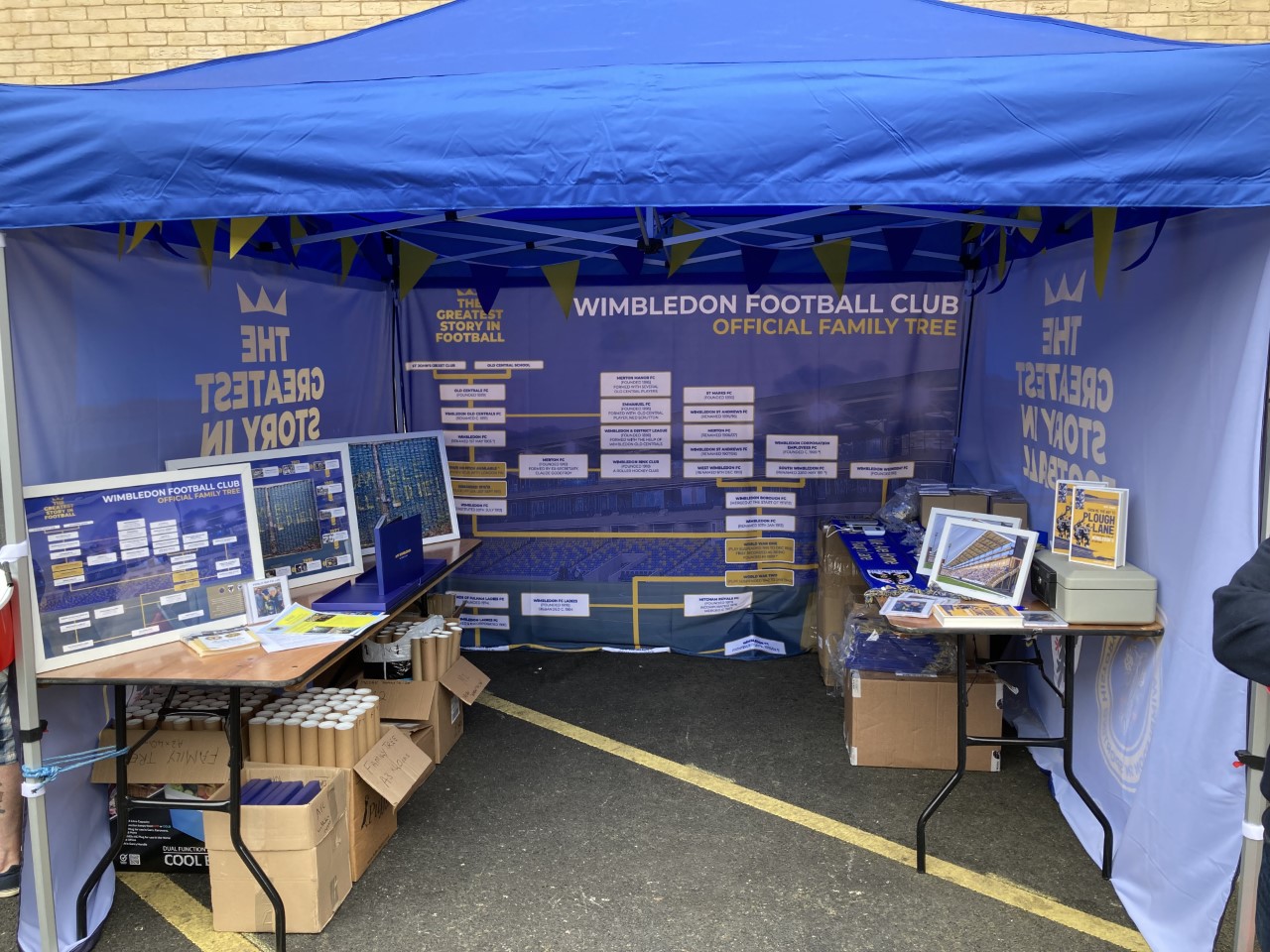 True Volunteer Foundation and Common Ground
In 2012, True Volunteer Foundation (TVF), an international award winning non-governmental organisation, launched an ambitious sporting programme in the London Borough of Merton. To enable this project, TVF partnered with a number of local sporting organisations including AFC Wimbledon. Read more and watch the Common Ground film here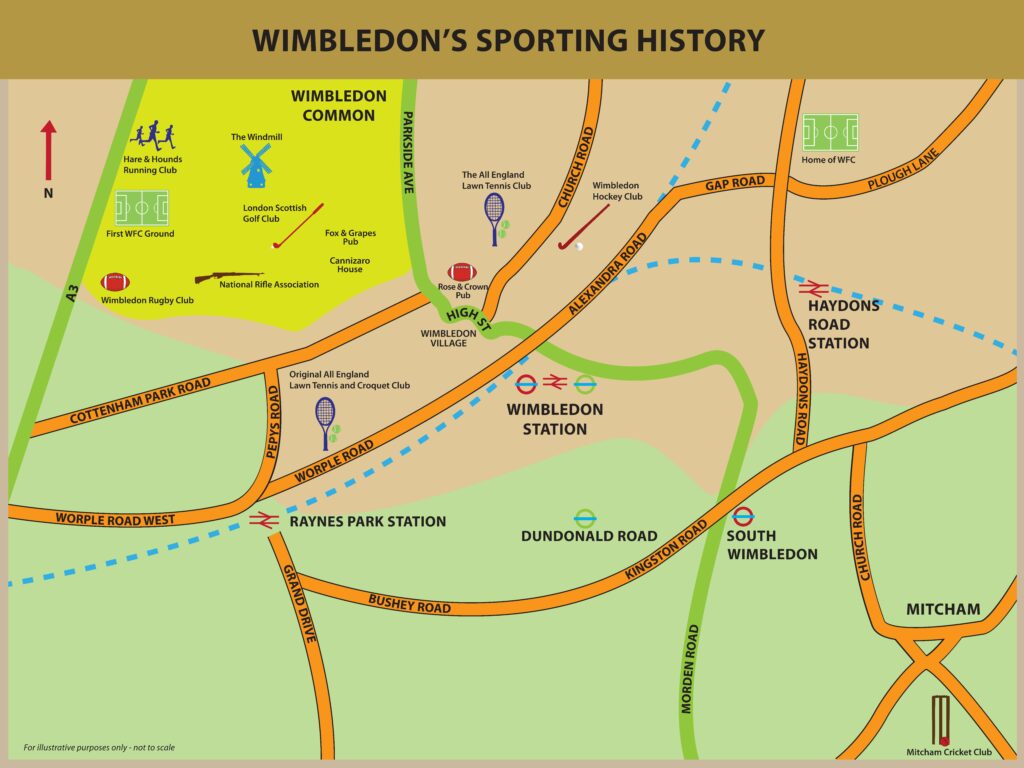 TICKETS!! A Fans Club – Revisited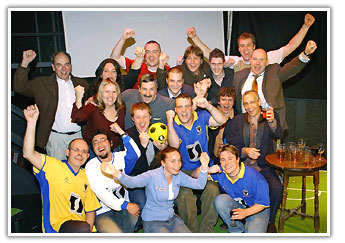 Wimbledon in Sporting History (WiSH) and the Colour House are co-producing a new version of A Fans' Club written by Matthew Couper. Reserve tickets to see A Fans' Club, a story of betrayal, loss, new beginnings, and football. Read More and reserve tickets here…
WiSH Annual Report
Preserving and promoting Wimbledon's unique sporting heritage. We are delighted to welcome you to Wimbledon in Sporting History, which – after three years is now established as a dynamic and successful, fully registered sporting heritage charity here in south west London. Read More in the brochure below…
Four new heritage installations at AFC Wimbledon