A Fans Club – Revisited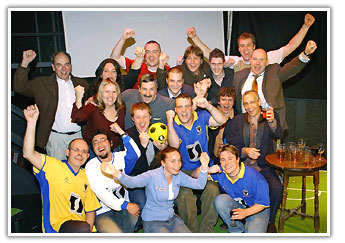 Wimbledon in Sporting History and the Colour House are co-producing a new version of A Fans' Club written by Matthew Couper. The original play had a great cast – pictured above – including the New Tricks actor, and Dons fan, Alun Armstrong.
Reserve tickets to see A Fans' Club, a story of betrayal, loss, new beginnings, and football.
The play follows two fans during a tumultuous season for Wimbledon FC that pulls the club and supporters apart.
Featuring key moments and people from a defining season that made the Greatest Story in Football.
Dates: 8-10 July (funding permitting)
Venue: Plough Lane, Wimbledon
Tickets: £15
Tickets on sale from mid-June.
Use this form to reserve tickets.
https://forms.gle/Uv68Jpns22uc3fAXA (there is no obligation to buy)