WiSH was delighted to play a pivotal role in organising AFC Wimbledon's Family Fun Day at the Plough Lane stadium on Sunday May 15th – sharing and celebrating Wimbledon's rich sporting history with the thousands of visitors who turned up to enjoy the day despite the rain.
As well as a range of fun activities, including abseiling down the stadium and children's football on the pitch itself, WiSH ensured that the sporting heritage of the local area was showcased and promoted. Once the site of speedway racing, it was wonderful to see a number of Speedway bikes back in Plough Lane and on display in the stadium's Fan Zone, the Dons Den Speedway on hand to share the history of this exciting motor sport in Wimbledon.
WiSH volunteers were on hand too to highlight the football heritage of the site, with Gary Jordan – author of "Show Me The Way to Plough Lane" – helping to man the WiSH stall and sign copies of his must read book. It's twenty years ago this month of course since AFC Wimbledon rose from the ashes of the FA's decision to relocate Wimbledon's football club to Buckinghamshire – and Gary's book is now part of the crucial literature charting this and other key moments in the club's history.
Wandle Womble was back on home turf again to bring another part of the club's part back to life for young and old alike, Wombling free amongst the crowds to great delight. WiSH was thrilled too to launch a "Wombles from the Lane" CD on the day, with brand new Womble songs written to commemorate the club's 20th anniversary.
A highlight of the day was the premiere of WiSH's emotional film "Walking Down the Haydons Road" in the stadium's huge main hospitality lounge. Some 250 people watched this moving story of Wimbledon's football club told powerfully through the memories of its fans, some having watched their first games in the old Plough Lane stadium some 70 years ago. Those who made and took part in the film took part in a Q and A session with the audience after the one-hour screening, rounding off a truly memorable afternoon.
WiSH worked closely with the Dons Local Action Group and the AFC Wimbledon Foundation to organise this hugely successful family day, which demonstrated what a fantastic community club now resides back in Plough Lane after a 30-year exile. While reflecting on and celebrating the club's history at the event, it was wonderful to see so many new young faces there – the next generation of fans being attracted to  Wimbledon's thriving community football club. The next chapter in its history is being written already….proof positive of WiSH's goal of sharing a living history!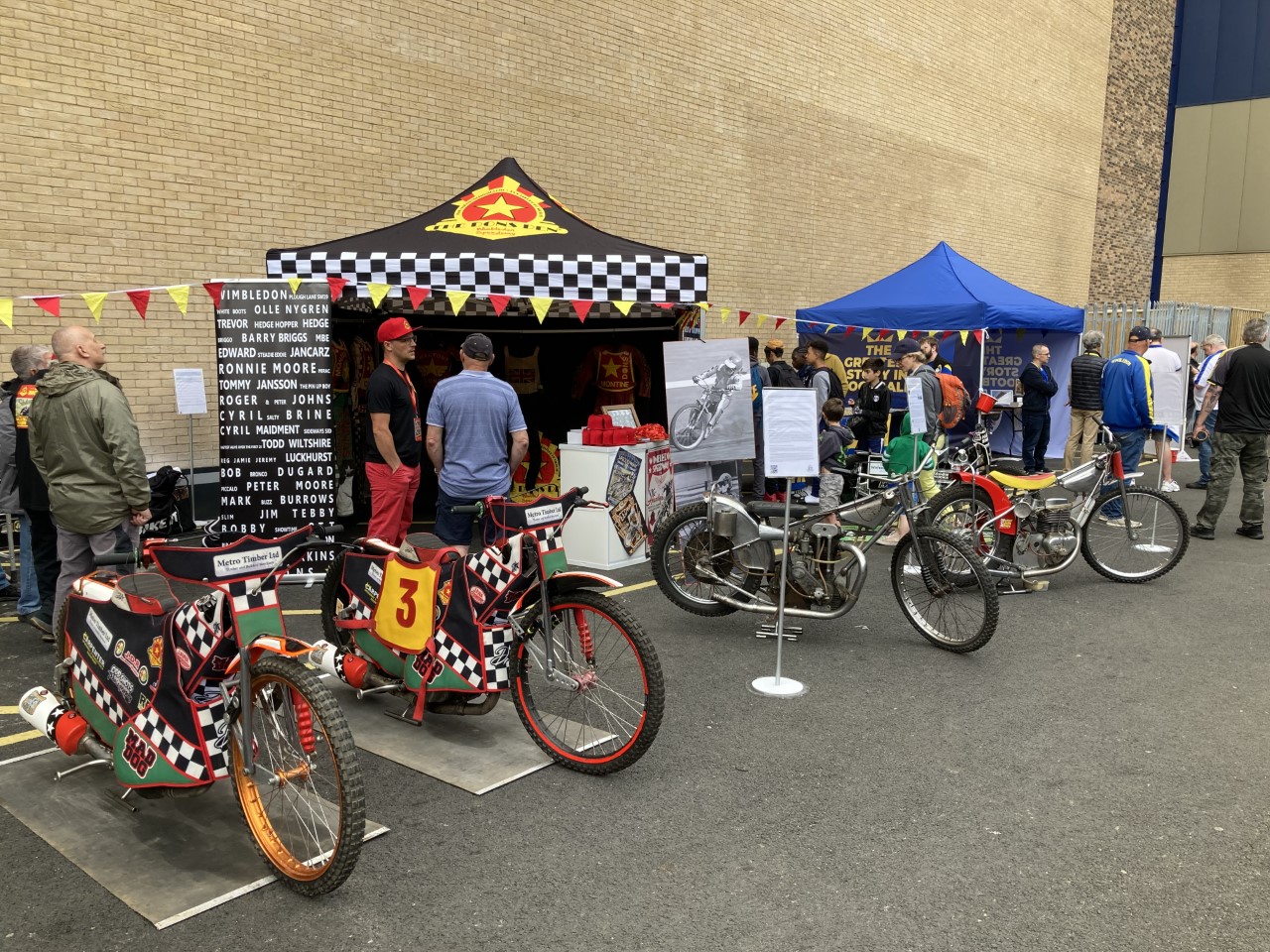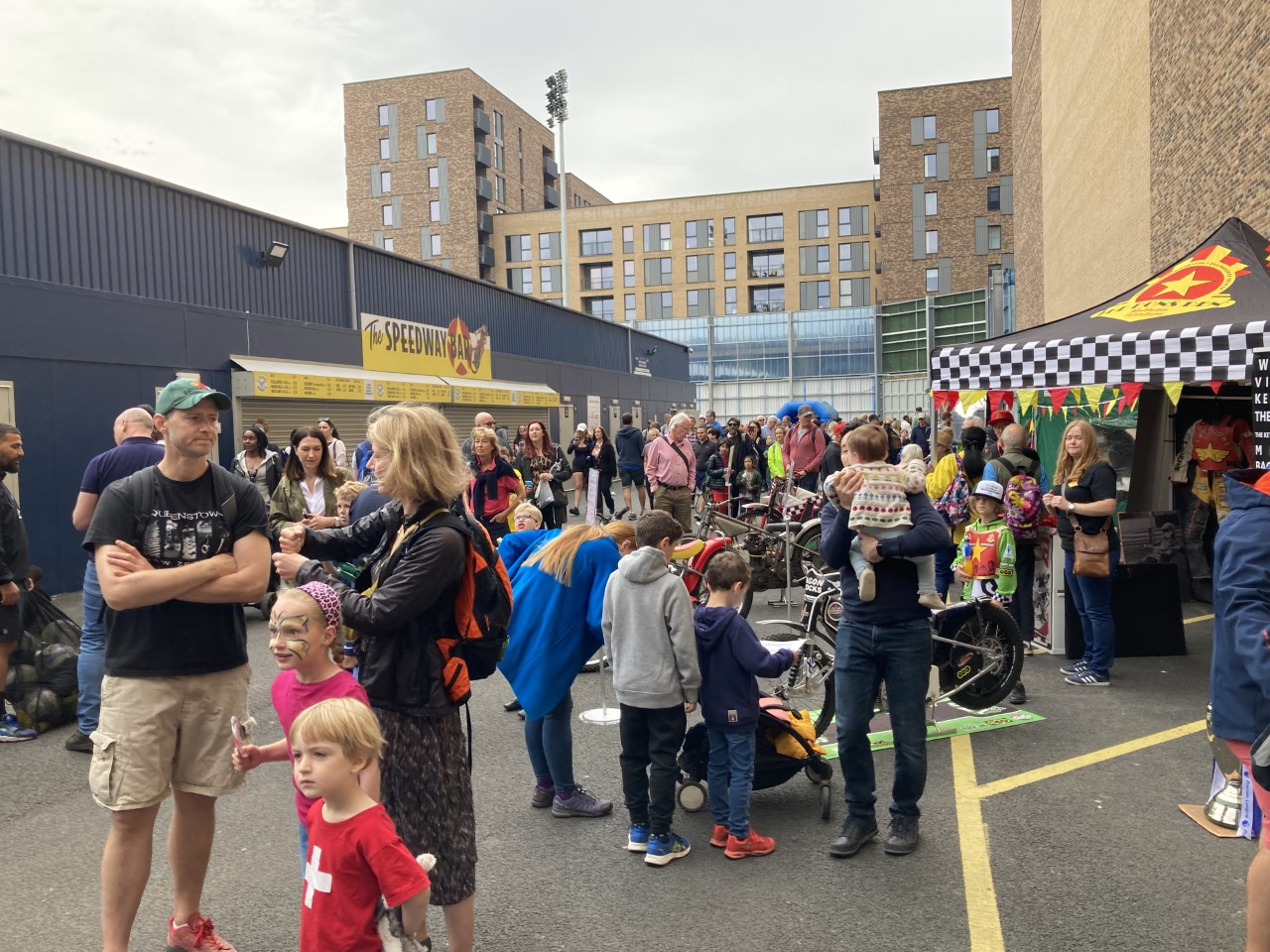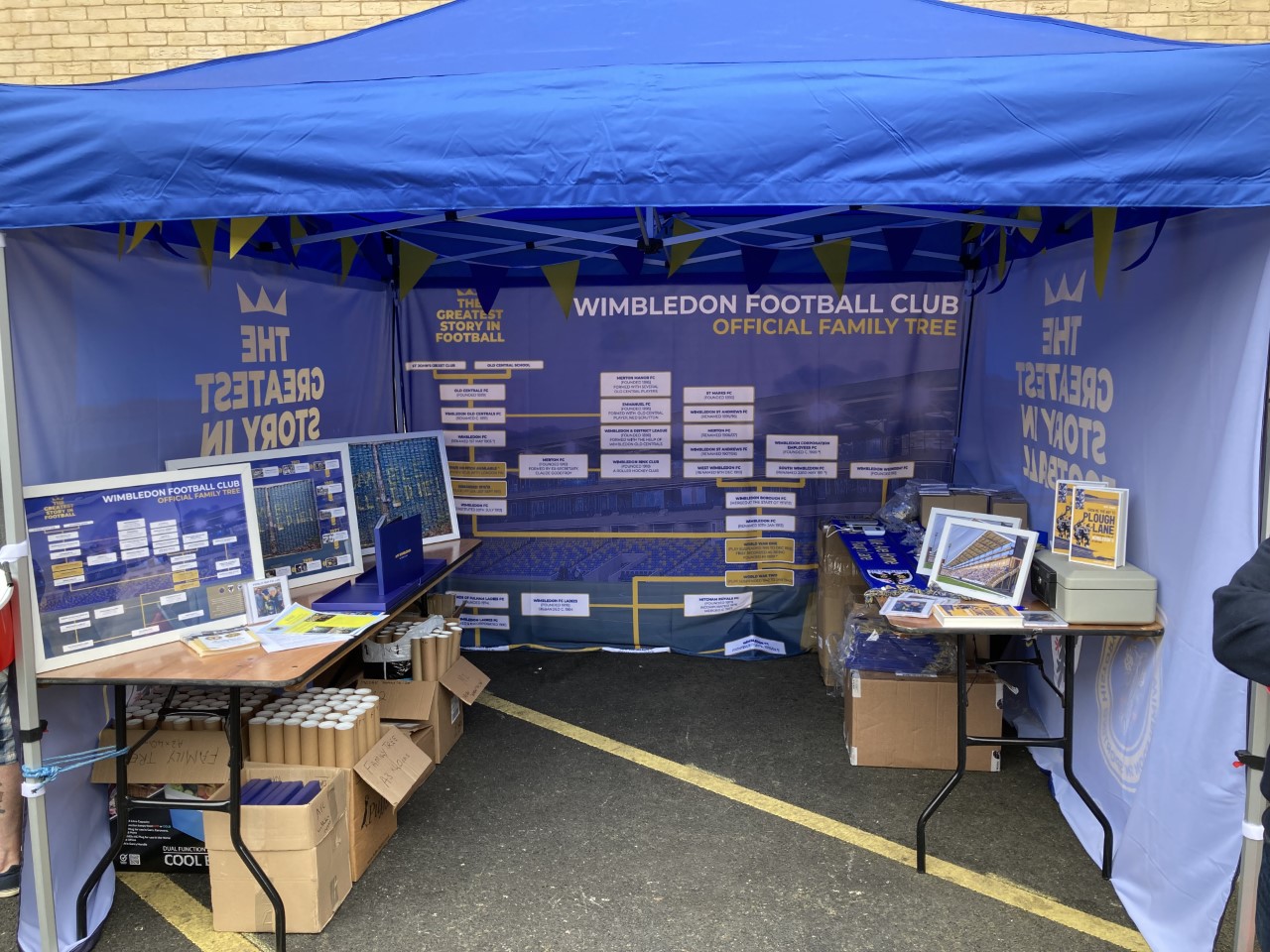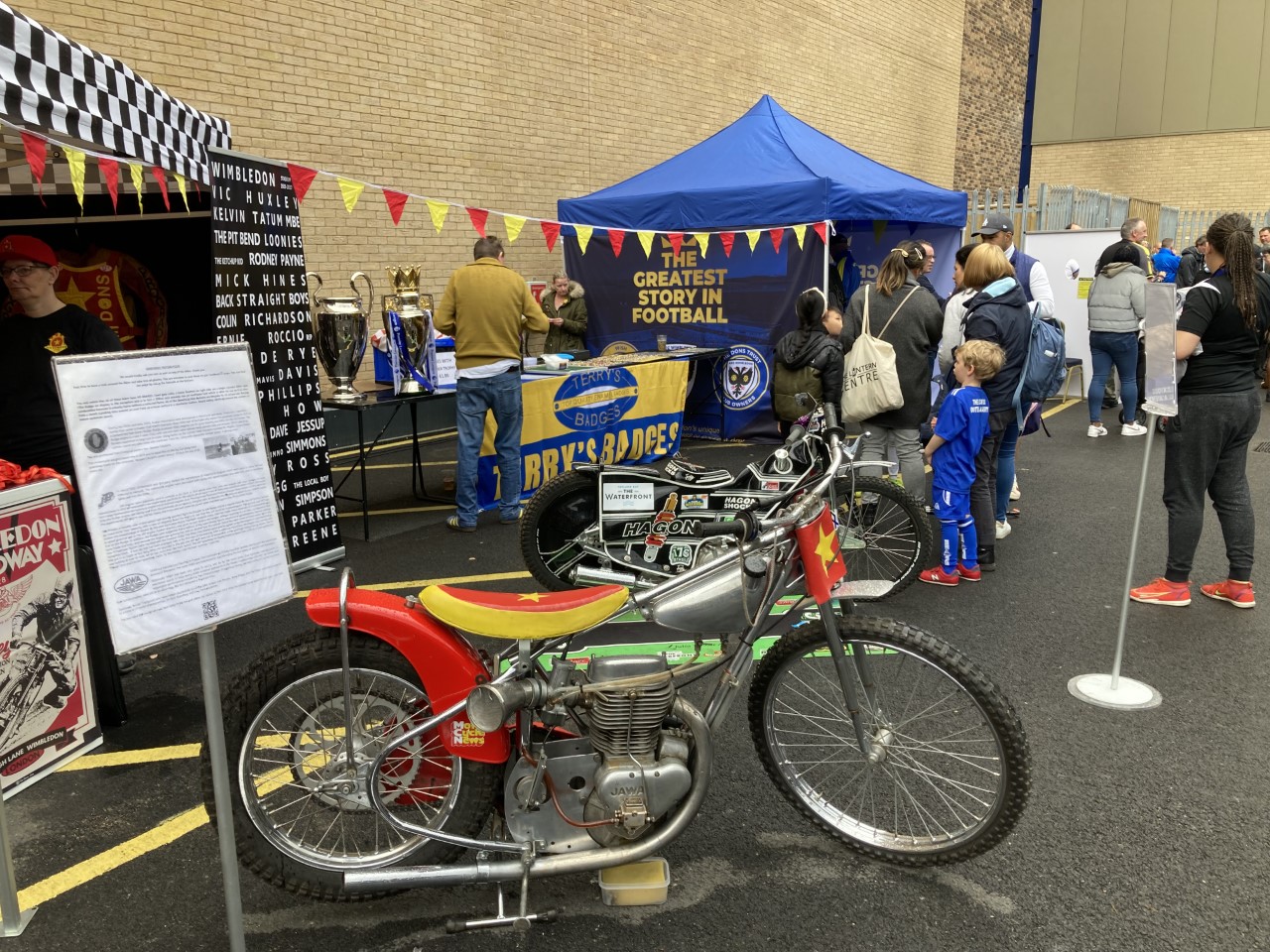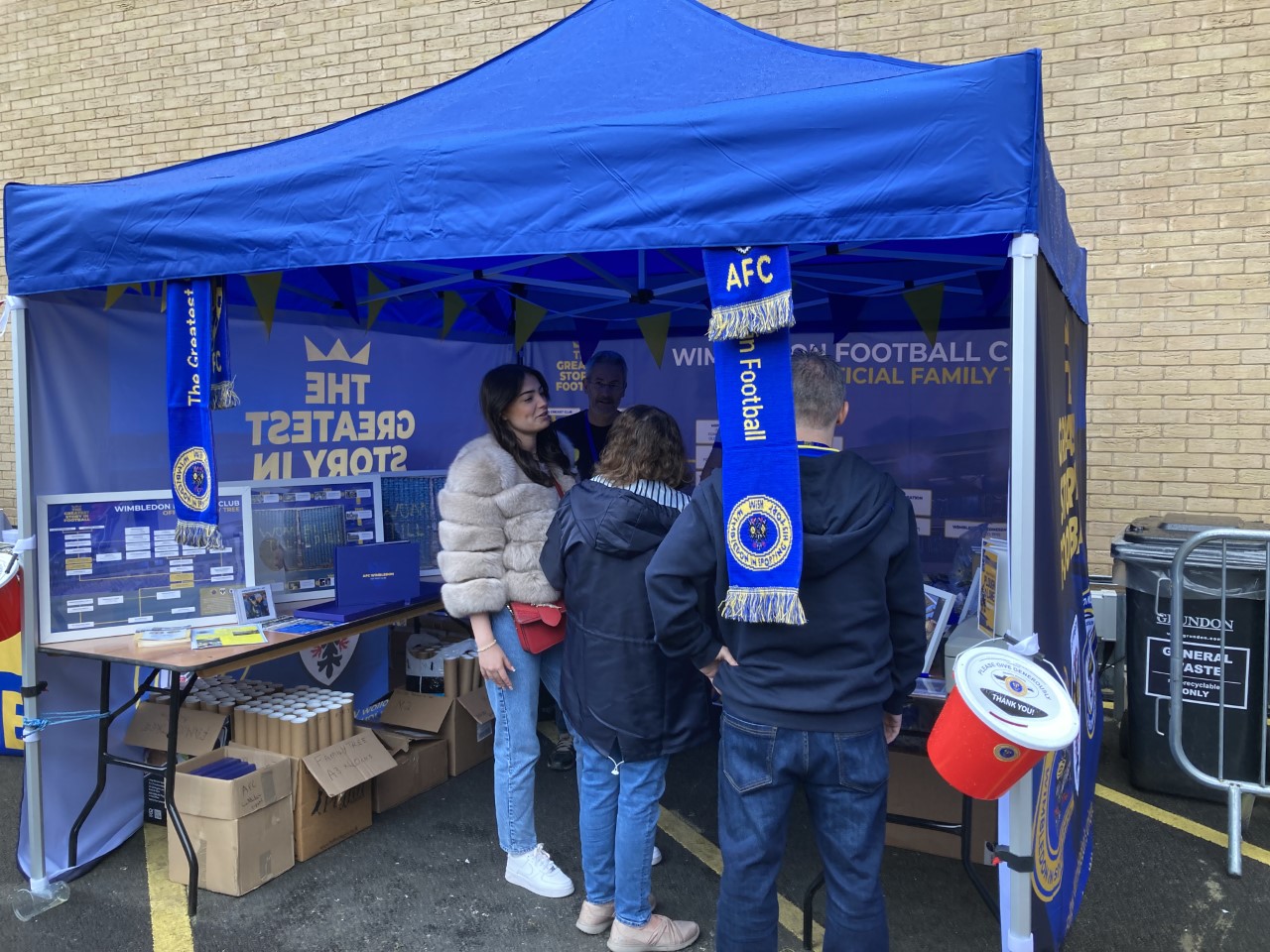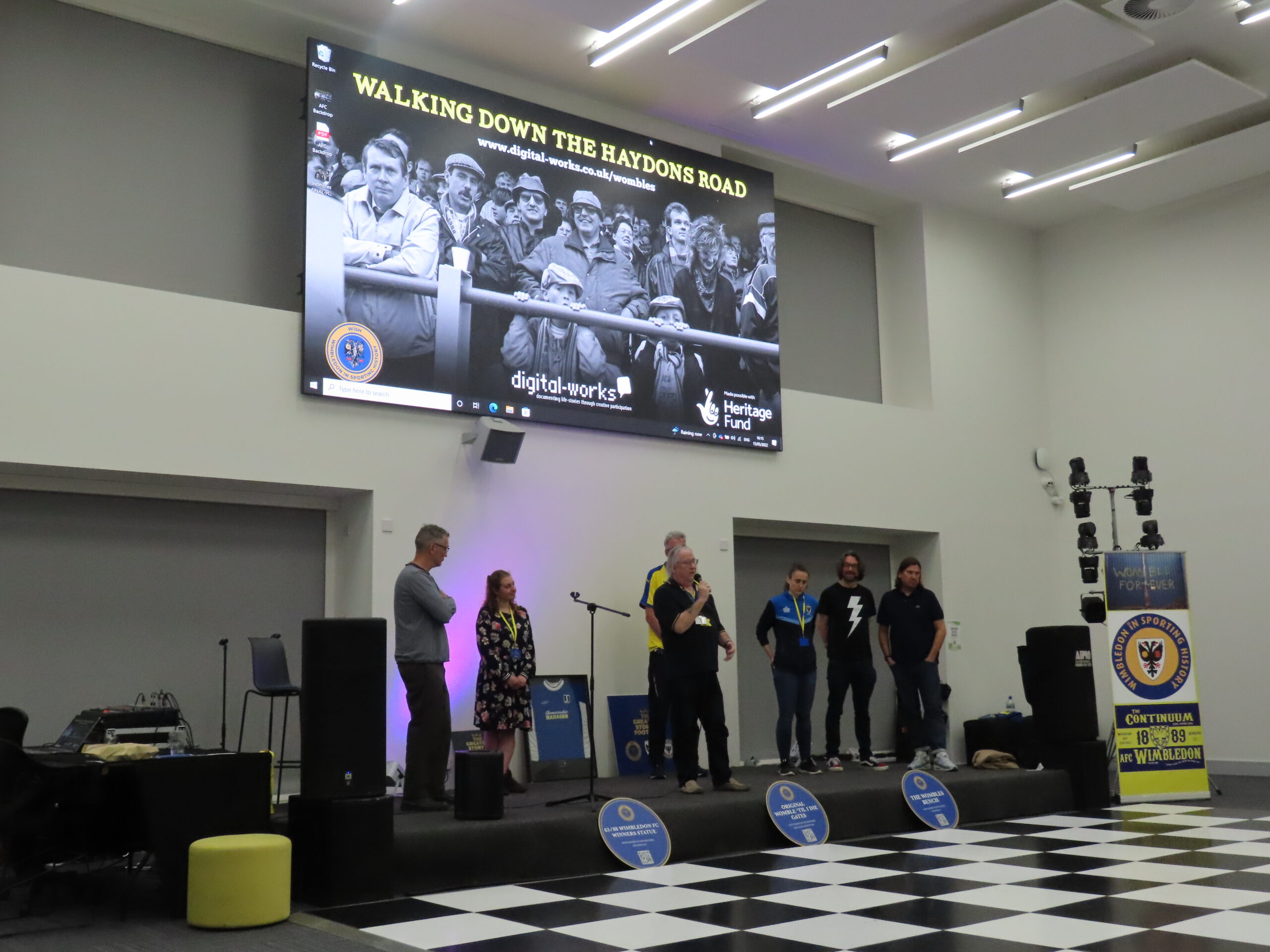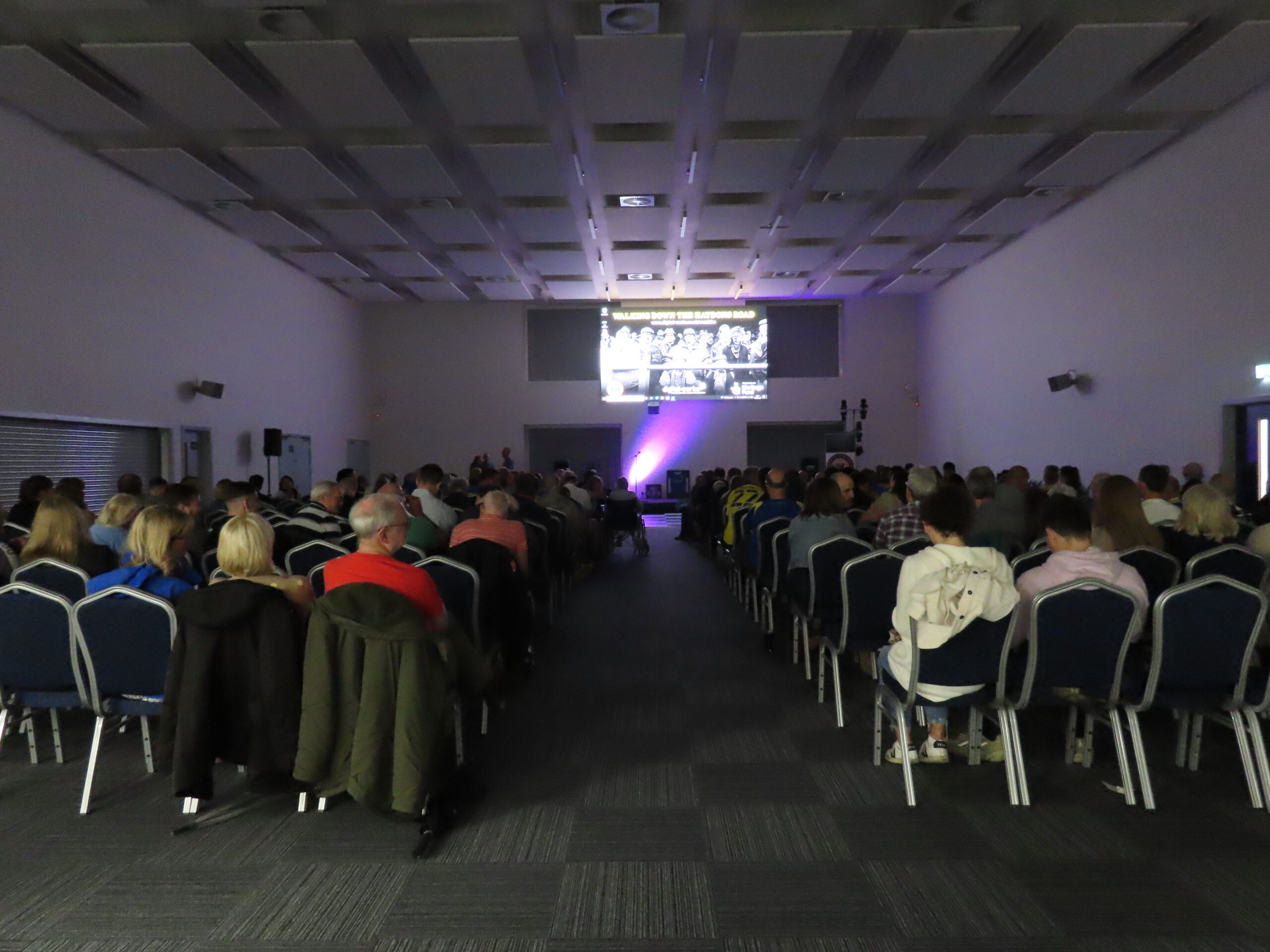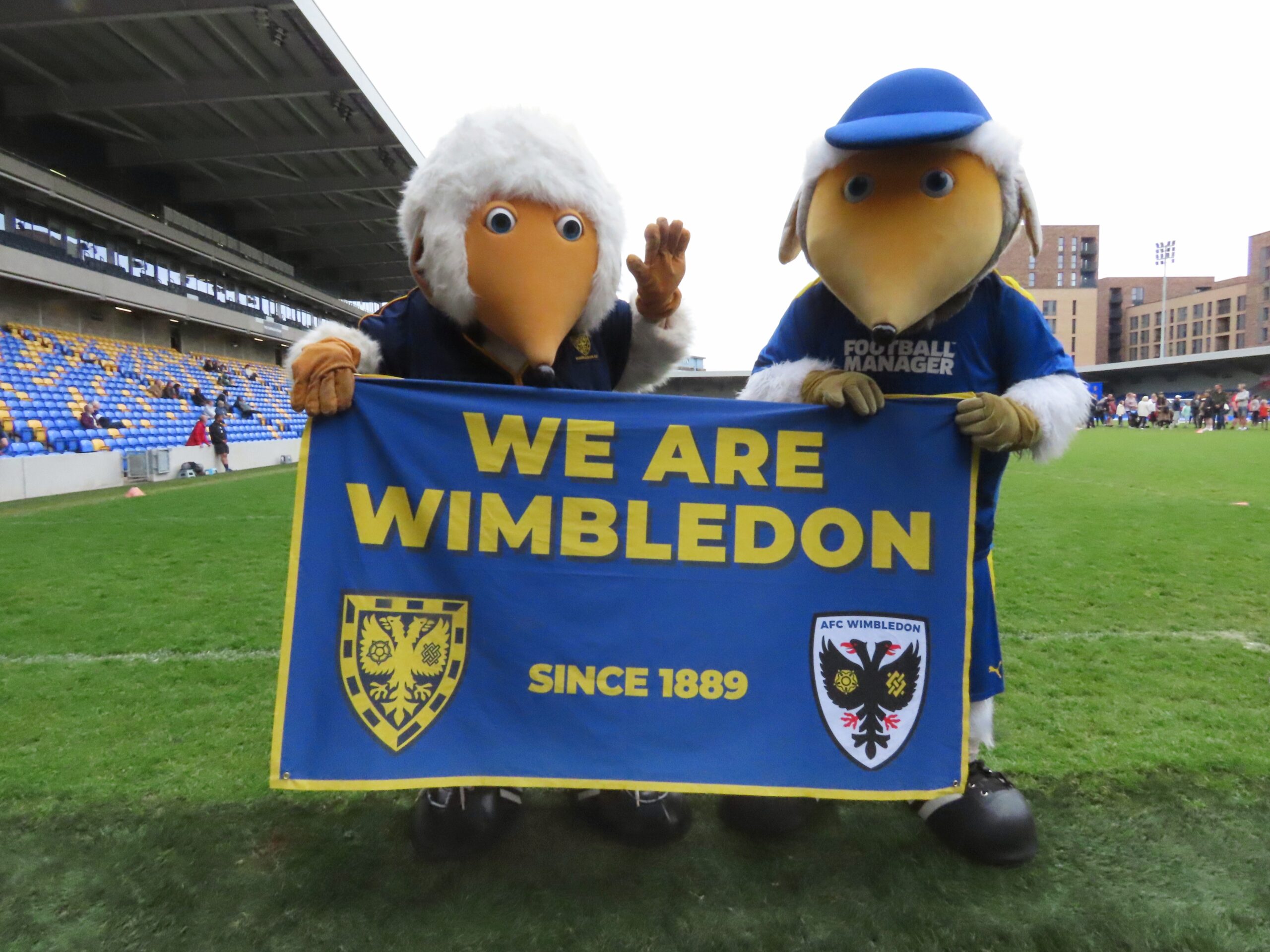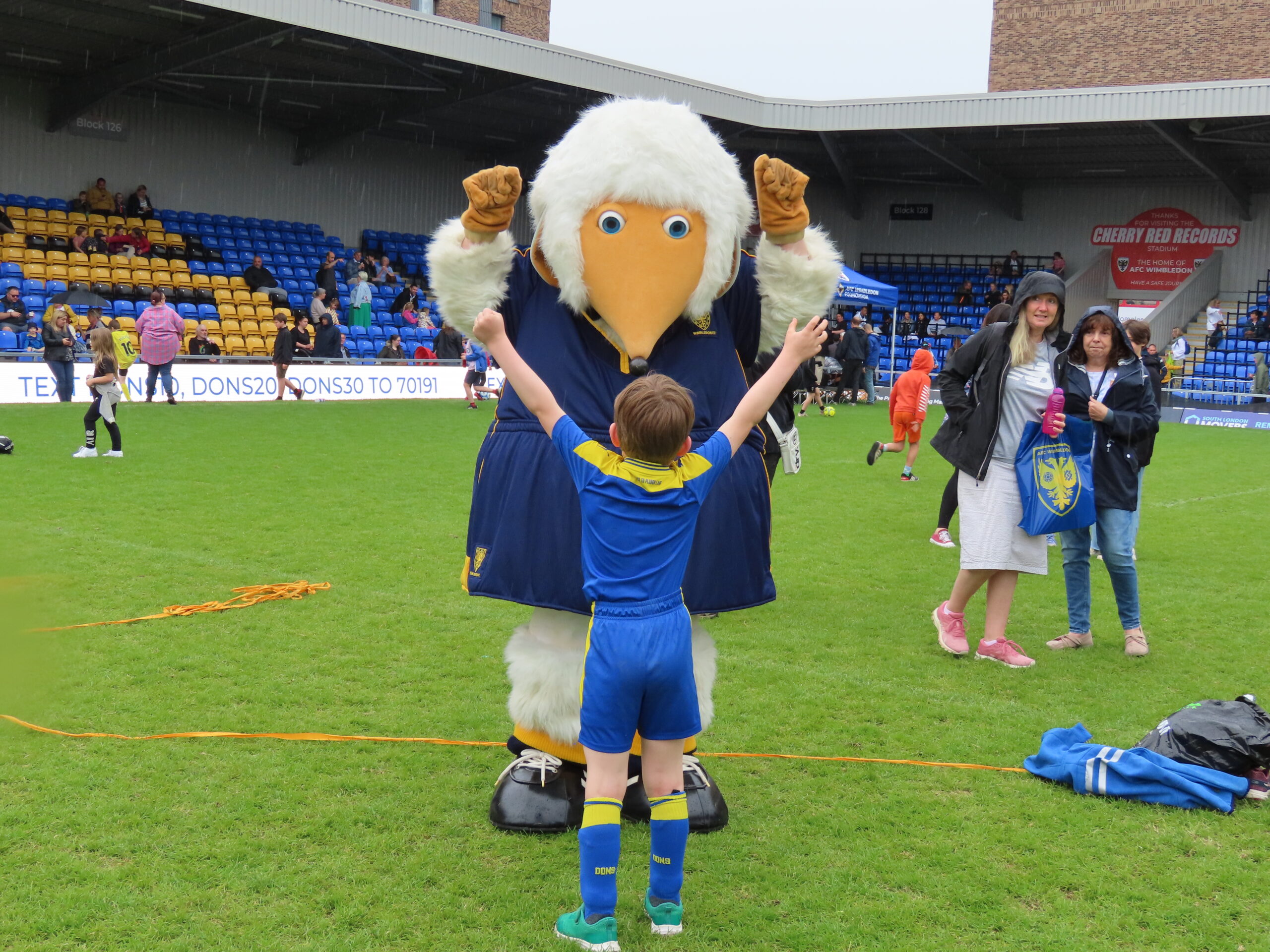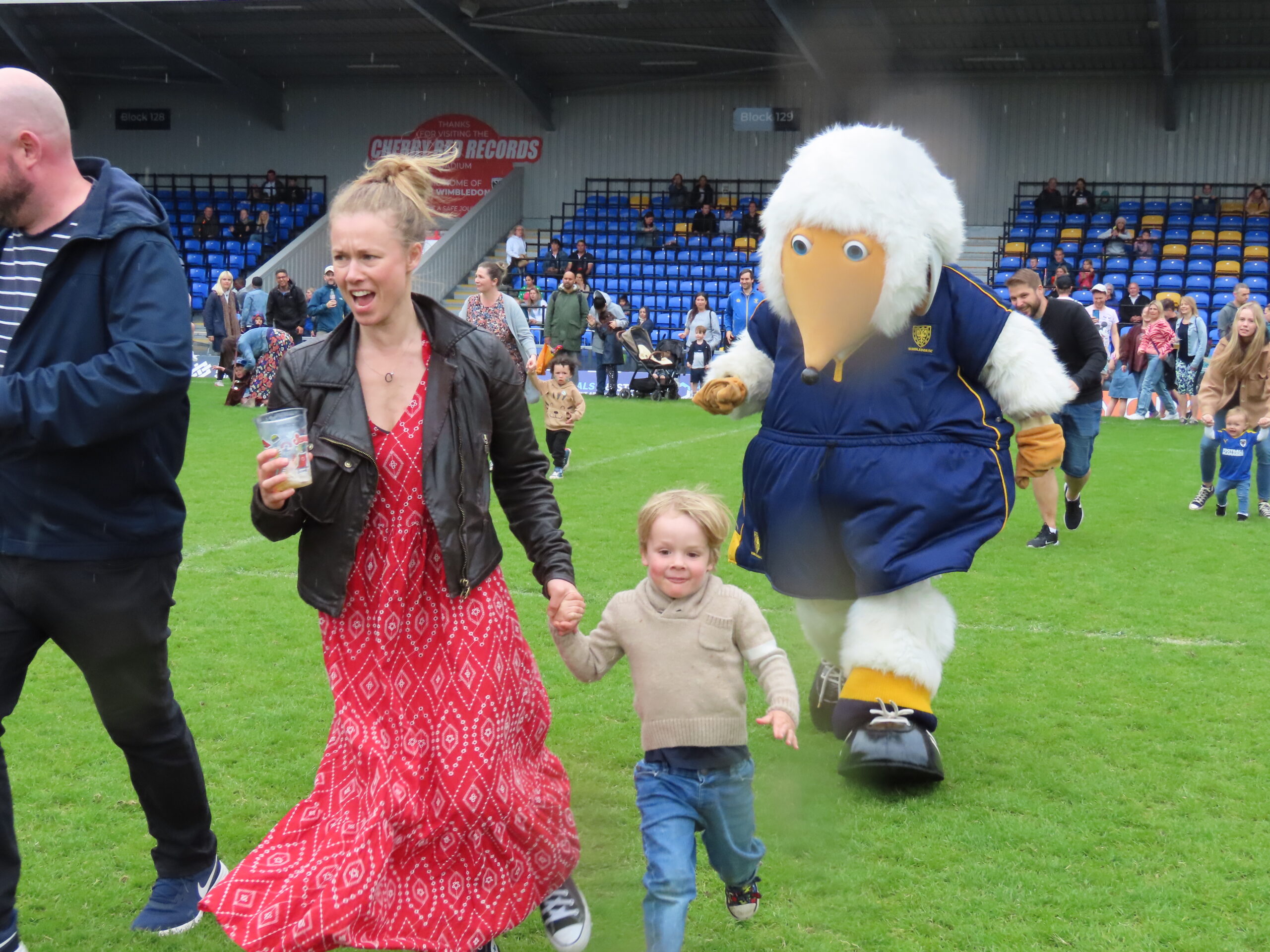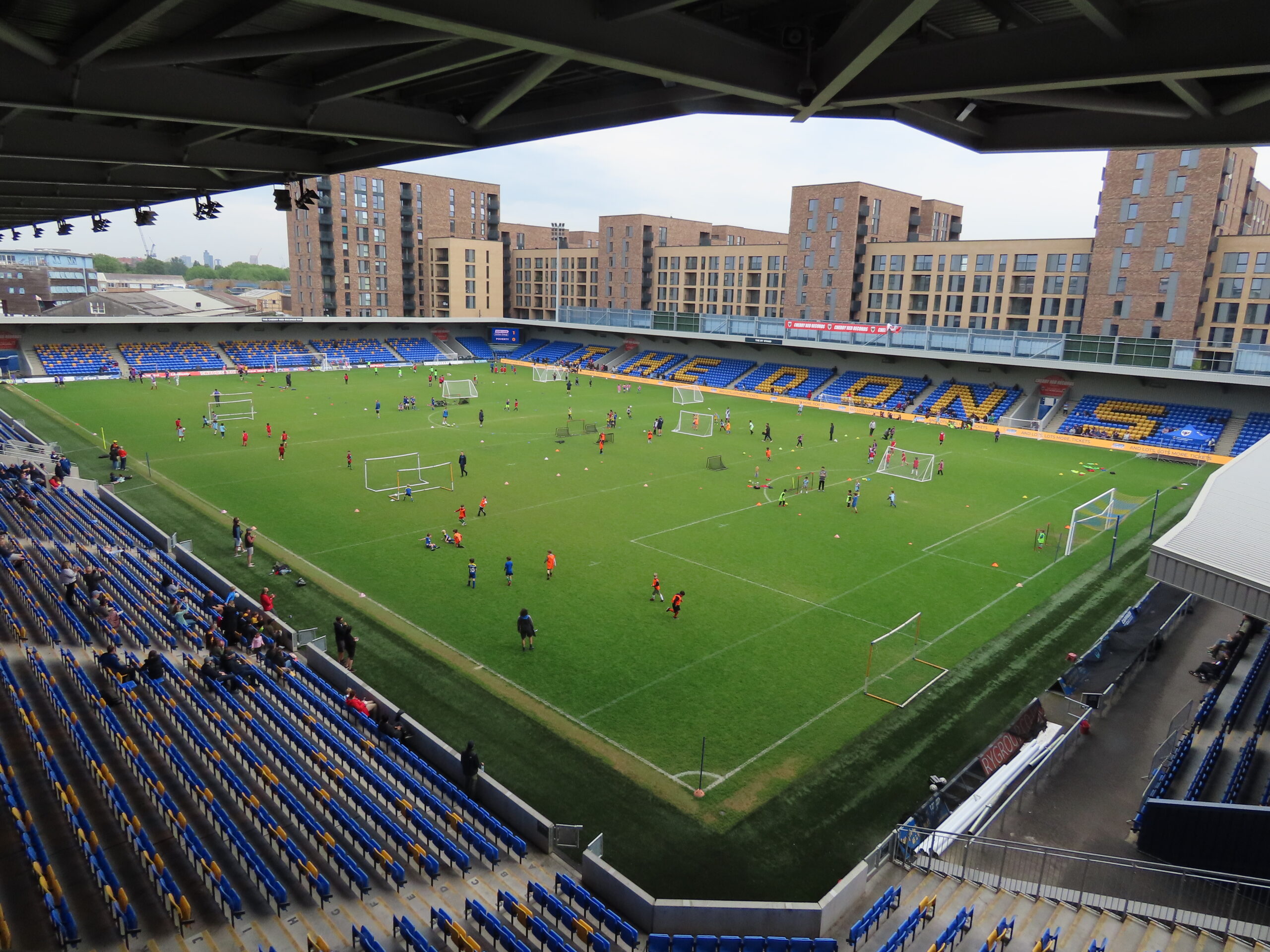 20220515011013_IMG_8994 (1)
20220515000157_IMG_8982 (1)
20220514221408_IMG_8942-01 (1)